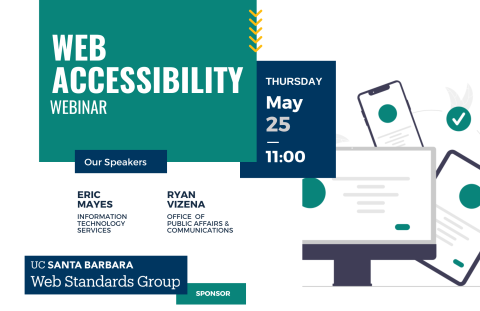 Accessibility is for everyone!
As a follow up to the system wide GAAD webinar, the UC Santa Barbara Web Standards Group invites you to to a webinar covering digital accessibility at UC Santa Barbara with speakers Eric Mayes and Ryan Vizena.
Taking place on Thursday, May 25, from 11-12:00 p.m. (PT), Attendees will learn about the knowledge to practice accessibility, what daily and long term tasks can make a website successful, and the latest updates to our system-wide tool, SiteImprove.
Discover your own path to accessibility and help create a better world for all.
Slide Deck Link (must be logged in to view)